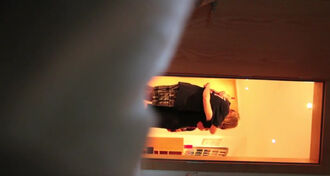 "I knew I wanted to be like my dad. My dad did it, so I'll do it."
―Jeffrey Ridgway Sr. about his father's work. [1]
Jeff Ridgway Sr., (born November 17, 1962), is the father of Jesse and Jeffrey Ridgway Jr., and the husband of Theresa Ridgway. He has played many roles throughout the years in Jesse's videos, but his most notable role is a psychotic, destructive version of himself, Psycho Dad in the Psycho Series. He also portrays the supportive, fictional version of himself in the HOLLYWOOD HYPE/DOCUMENTARY SERIES. He then portrayed the role of Ursula's fiance, Edgar in THE SPIRIT OF URSULA SERIES!
Biography
Early Life
Jeffrey Sr. was born on November 17, 1962. He had a few siblings, one of them being his older brother, Chris Ridgway. Jeffrey Sr. had become engaged to Theresa Abraham in his later years and the two married on September 6, 1986. He is the Director of Public Works for Salem County, New Jersey. After the birth of their two sons, Jeffrey Jr. and Jesse, it is known that he had taught Jesse how to play video games.
Political Career
In 1999, Jeffrey Sr. had a political career being the committeeman service in the Pittsgrove Township living up to the legacy of his father before stepping down on February 28, 2014. Jeff Sr.'s father Ted Ridgway had the career of a neighbouring committeeman in Elmer for more than 20 years. Jeff Sr.'s political party was Democratic, which could be linked to the New Jersey and hard work lifestyle. [1]
Filmography
Acting Credits
(From earliest to latest)
Reference